Subtitle : Malay, English, Indonesia
Subtitles only available through Download!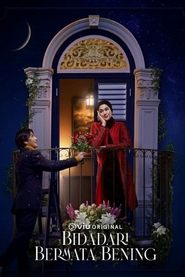 Bidadari Bermata Bening (2023)
Tells of a beautiful young teenager who must choose the love of her life when three different suitors compete for her heart. Ayna was first introduced to Gus Afif, and that first meeting was able to make both of them tremble.
However, Ayna has to face two other men who also come to propose to her. Ayna must be faced with three men with different personalities and backgrounds. Of course, this is a difficult choice, considering that she must wisely accept the proposal of one of the three men. It seems that Ayna has already made her choice, but then she has to keep on praying to find out which is the right choice.
TV Status: Returning Series
Release: 2023